There's nothing better than having a fresh, clean modern bathroom, and of course known as one of the best ways to increase the value of you home, a bathroom renovation is a sure way to get some sort of return on your investment.
In the right hands your bathroom renovation should be stress free and accommodating to your busy lifestyle with as little 'out of action' time as possible.
Something to remember when renovating your bathroom is that a building consent may be required. Here are some examples of when a building consent may be required:
Adding or changing to a wet floor shower
Adding additional toilets
Removing walls to create more room
Get the right advice for your Palmerston North bathroom here or talk to your local council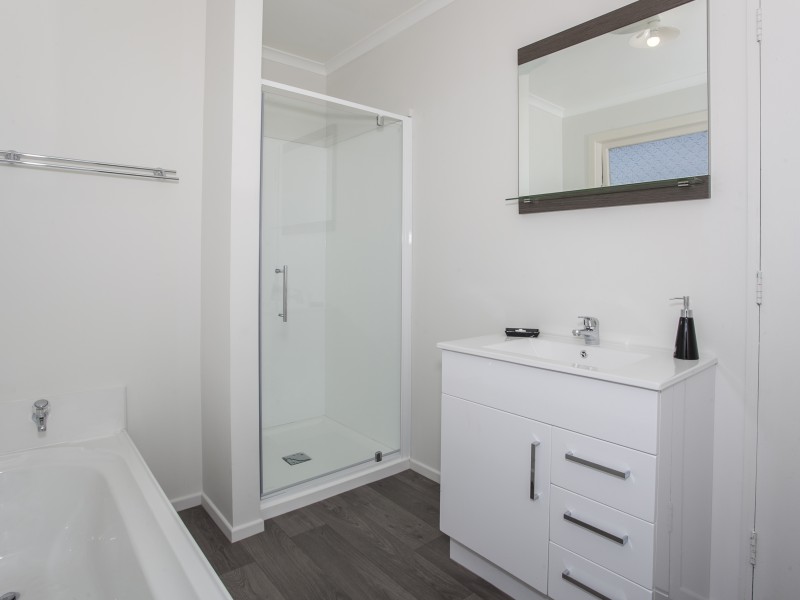 From a simple refresh to a complete overhaul, here's a guide to help you budget for your next Palmerston North Bathroom Renovation.
Simple refresh: $2000-$5000
If your bathroom is in need of some maintenance or a quick fix up ready to sell on the market there are some easy ways to change to look of your bathroom with out breaking the budget. These things may include:
Replacing shower and bath linings
New shower
New toilet
New vanity (Trademe can be your friend on super tight budgets)
New vinyl to floor
Lick of paint to existing walls and ceiling
For more damaged bathrooms it may be necessary to replace some wall and ceiling linings
Modern Upgrade: $5000- $25000
Renovating your bathroom to a modern, fresh space can be a satisfying and rewarding experience.
Such an upgrade may include:
Gut wall and ceiling linings and replace with aqualine gib
New bath, shower and vanity
New tap ware
New floorboards if required with new vinyl or tiles
New Extraction fan and lighting
Gib stopping and specialist bathroom paint finish
Complete overhaul: $ 25000-$50000+
To get the full luxurious bathroom experience some more intensive work may be required, structural work may be required to expand your space to fit your vision. This is where you can get very creative and create truly unique and stunning bathroom. Here's what may be included:
Completely gut area and perhaps removal of some walls
Line as required, may include floor to ceiling tiles and complete wet room set ups
Large open tile showers
Free standing baths
Custom vanities
Underfloor heating
Adjustments of existing service locations
Adding sanitary services for additional toilets etc
Disclaimer: This article is offered as a general guide only. The views and information expressed in this article are those of the authors and do not necessarily reflect the official policy or position of any agency in New Zealand. Any person who relies upon any matter contained in this guide does so entirely at their own risk.